When's the last time your guest room was ready for travelers? We all know preparing a guest room often falls toward the bottom of the to-dos, especially during the holiday season (guilty as charged).
If you don't have time for an entire guest room refresh, we've got simple ways to transform your bedroom into a cozy place traveling family and friends will enjoy – even after Saint Nicholas returns to the North Pole.
#1:
ADD COZY ACCENTS
No redecorating haul needed here – stick to some cozy, less-is-more accents that will keep them feeling the warmth of your hospitality.
Here are some ideas:
A fuzzy rug: Faux fur or shaggy rugs have that feel-good welcoming vibe, and gives the room more texture and warmth with minimal effort.
An art wall: Dedicate a wall to a trio of paintings – wall art goes a long way to making a room feel put together.
A full length mirror: Giving them a space to get ready is paramount and helps people feel at ease. After all, with family and friends, wouldn't you want to look your best?
#2: INVEST IN A NICE MATTRESS & SHEETS
Guests will thank you for having a comfortable mattress and bed sheets. There's nothing quite like the restorative, euphoric feeling you get after a good night's rest. If it's been a while since you last replaced your guest room mattress, not to worry – there are plenty of high quality mattress in a box selections available that deliver straight to your front door. Not only that, these mattresses will contour to your guests' bodies and have them sleeping soundly for their entire stay (in fact, they may never want to leave!).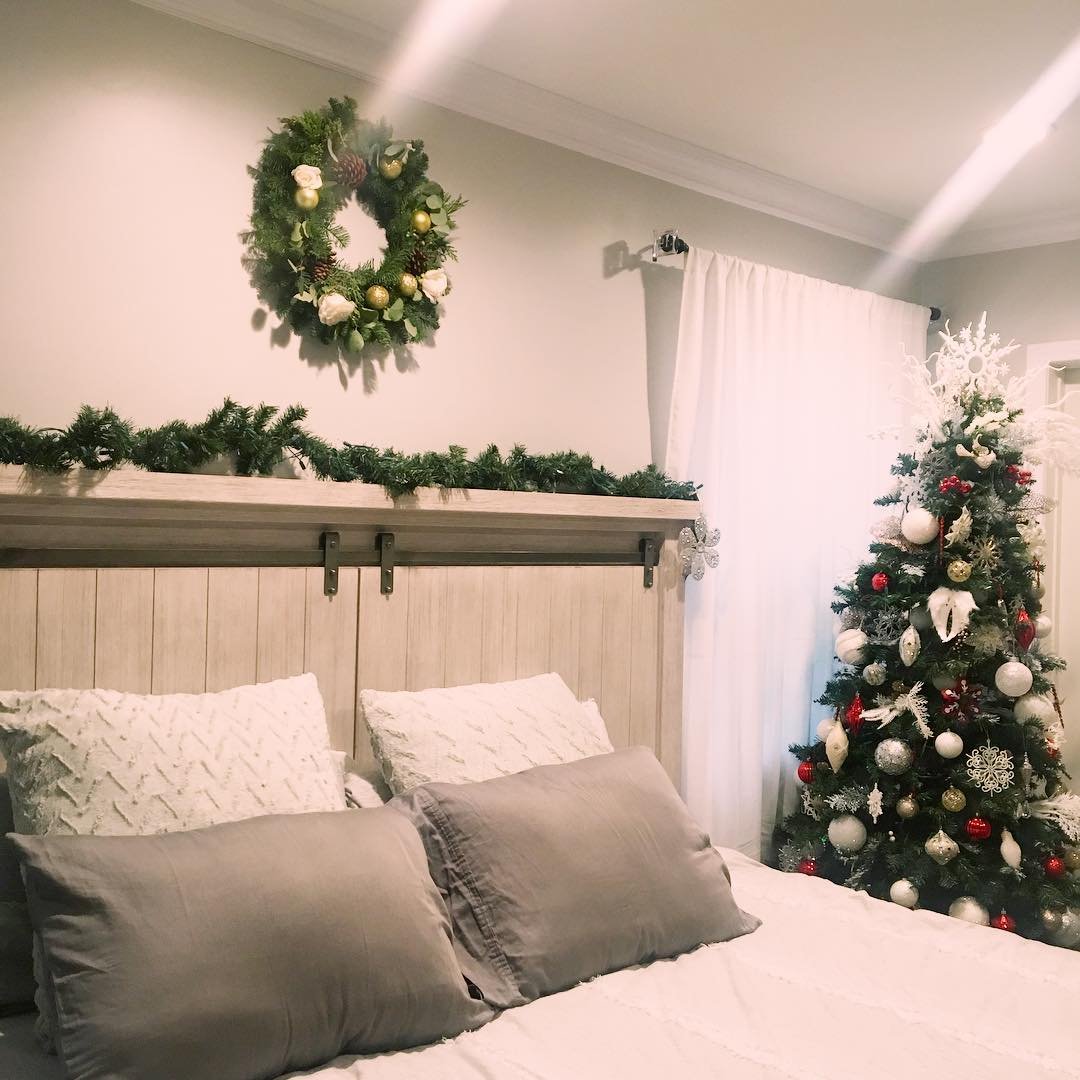 While you're at it, get light colored cotton bed sheets for that luxury hotel feeling. Many of our items have swift delivery, and you can make the focal point of the room – the "bed" in bedroom if you will – truly outstanding.
#3: THINK ABOUT THE SMALL THINGS
Putting thought into the subtler nuances of being away from home goes a long way with guests. Place a vanity or small writing desk in the room to give them another space to relax rather than just sitting in bed. Include writing utensils, note pads and even a small toiletries bag in case they may have forgotten something.
This is one of the pillars to being a good host and showing that you thought of your guests and are happy to have their company.
#4: PRIVACY AREAS FOR SMALL SPACE GUEST ROOMS
Hosting your first holiday from a one bedroom apartment? No problem! Invest in a sleeper sofa to elevate your guest's visit while keeping your area open for festivities.
To create the ambiance of a separate sleeping area, hang a decorative curtain around the space for more privacy. Your guests will appreciate it when they need to snooze their alarm before breakfast.
WHAT WILL YOU TRY FIRST?